TeamFreaK's piracy tool Vitamin was leaked by some of the beta testers in their group. Team Freak stated that they will not be releasing any updates to Vitamin because of the leak.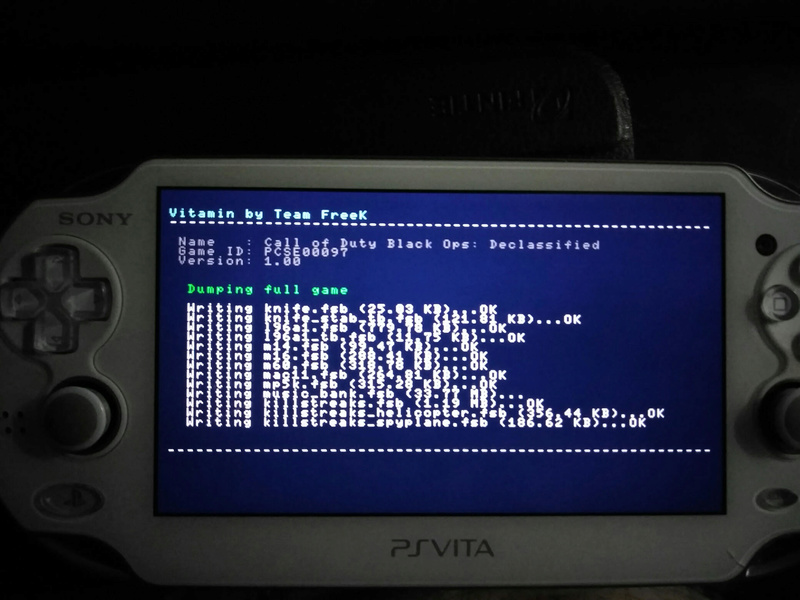 Picture is of my FW 3.60 R-3 Vita dumping Black Ops declassified.
Video tutorial of how to properly dump games is below.

My Steam is : Anubis2048. Click here to see my Steam profile. I own many games!y Day 1, and Sauerbraten!
My Main Rig:
Asus STRIX GL502VM
Intel Core i7 7700HQ Kaby Lake @ 3.5GHz

Nvidia GeForce GTX 1060 6GB GDDR5
16GB DDR4 RAM @ 2300MHz
Hitachi 1TB HDD
Hitatchi M.2 256GB SSD
1920x1080 LED IPS Display