I remember in late 2012 Dandino wanting to use this website as a backup, and I hated the idea. My computer of the time could hardly handle this website. And using this on your phone? Forget about it! The mobile version was horrible and at the time(2013), you couldn't even login and post... just wow. Loading the full website on a phone at the time would be like taking a massive sh*t on your screen and then shooting the phone - it wouldn't work out well.
But it's 2016 now and phones and consoles are MUCH more powerful. In contrast, forumotion has changed little on their website, leaving the perfect opportunity to attempt to use this website on a mobile device, in desktop mode. And it works! If you have any decent phone from around $200-$800 in the last few years, your phone could run the desktop version of this site with slight lag.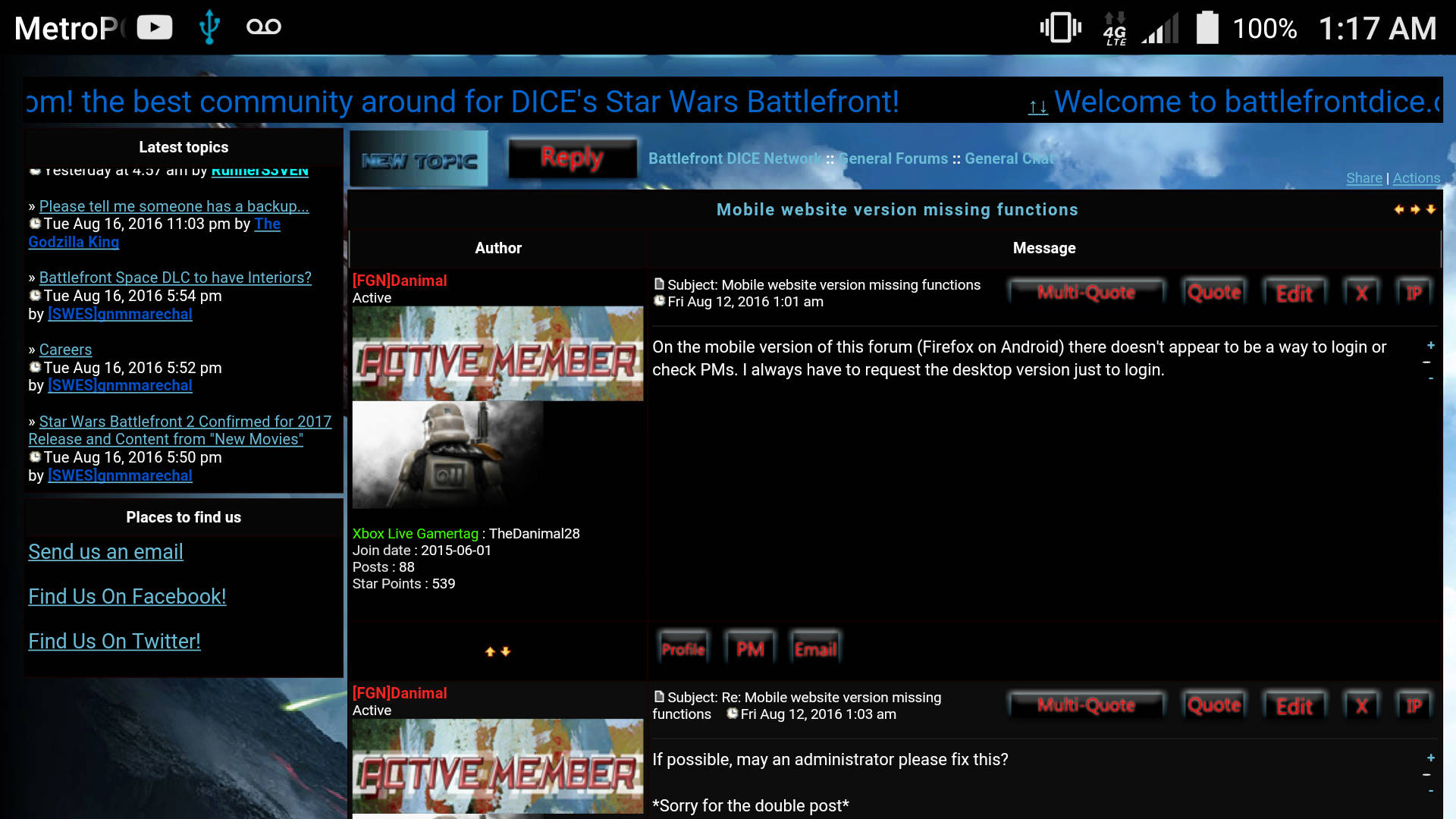 If you tried this crap 4 or 5 years ago, your phone would heat up and die. I really appreciate the advancement of technology in such time, because now I can enjoy bloated and slow forumotion on my phone without using that dreaded mobile version.
Anyone else use desktop mode on their phone?

My Steam is : Anubis2048. Click here to see my Steam profile. I own many games!y Day 1, and Sauerbraten!
My Main Rig:
Asus STRIX GL502VM
Intel Core i7 7700HQ Kaby Lake @ 3.5GHz

Nvidia GeForce GTX 1060 6GB GDDR5
16GB DDR4 RAM @ 2300MHz
Hitachi 1TB HDD
Hitatchi M.2 256GB SSD
1920x1080 LED IPS Display